Salient Features of Overload Limiter :-
» Load Limiter for overhead Cranes and Hoists.
» Top Limit switch can be used as Service Limit Switch
» Quick and Easy installation
» Does not require External Power
» Available for all Capacity Cranes
» Specialized Limiters available for Heavy Duty Applications Can be supplied for Slack Rope or Overload
or combination of both
» Available Preset or Easily Calibrated on site
» Automatic Reset after Reduction of load
» Available with Load Measuring and Display unit as extra feature
» Protects against Overloading of Crane, Supporting Structure and protects against bottom block over
winding and breakage of ropes.
» Prevents Accidents ensuring Safer Working Conditions and Reduces maintenance costs.
» Wire Rope is provided as an Additional Safety from preventing fall of Load limiter.
» Overload limiter can be made available for a unit to be installed on a moving rope on request.
PAMPLET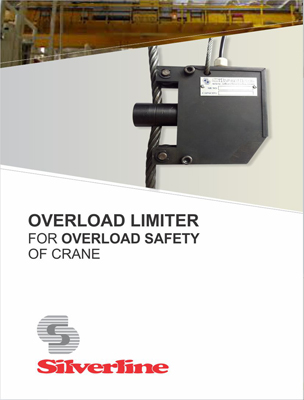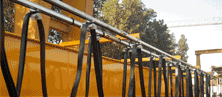 Visitors:-