We strives to provide innovative solutions for the construction industry in terms of natural stone based building and aesthetic material
Art comes alive…..
We have a team of artisans who can bring to life any kind of intricate art on stone through engraving etching or sculpting. These artifacts can be used in offices, living spaces or public spots. These artifacts impart a unique character to the place.
Building blocks.. truly!
We supply granite based building materials for outdoor construction. These come in various shapes and are resilient to the vagaries of nature. These are ideal for outdoor landscaping, accentuation of your surroundings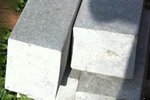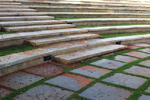 Note:
The colors and sample photographs are indicative of the actual specimen. Appreciation of the subtle differences can be appreciated only with the physical parts. These pictures are for illustration purpose only. Some of the names are similar to standard industry specs.

Prices and other details:
Prices can be obtained on request for indoor and outdoor materials
For artworks prior consultation needed on requirements.
Get in touch to provide us an opportunity to serve you.